A font aligned with the axial tilt of the Earth
Booking.com launches a new font that "subtly embraces" the 23.5-degree axial tilt of the Earth. Because details matter.
It's fascinating when a company invests in the creation of a proprietary font for use across their communication. Both the investment (it ain't cheap) and the commitment (five years minimum) are considerable, and typically the press releases announcing them are like a puff pastry of hyperbole.
The new font for Booking.com ("Booking Sans"), a joint effort between Wieden + Kennedy Amsterdam and Colophon, goes a little extra though:
Amazing and audacious: what a great story to match the brand promise of "Planet Earth's # 1 accommodation site". But what the blargh is axial tilt? A Google Images search will tell you everything, but, essentially, the Earth rests to the side, not straight up and down. Our axial tilt is why we have seasons: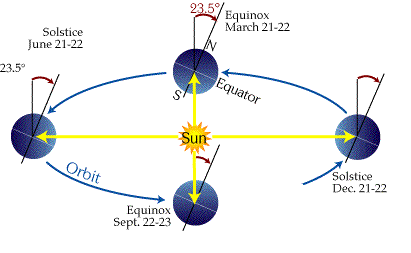 That's totally science and everything, but the font in discussion is a normal sans and not angled, or italicized, in any way. Where is the "subtle embrace"? As a start, here are the same words with a 23.5-degree grid laid over:
The proportions and geometry of the font follows standard bold sans best practices. There's nothing obnoxious. The fun is in the detail:
It's not a loud thing, but the nuance here is fantastic and the subplot to the broader visual identity helps bring to life the Booking.com story. More examples over on It's Nice That.