Illustrating Content Strategy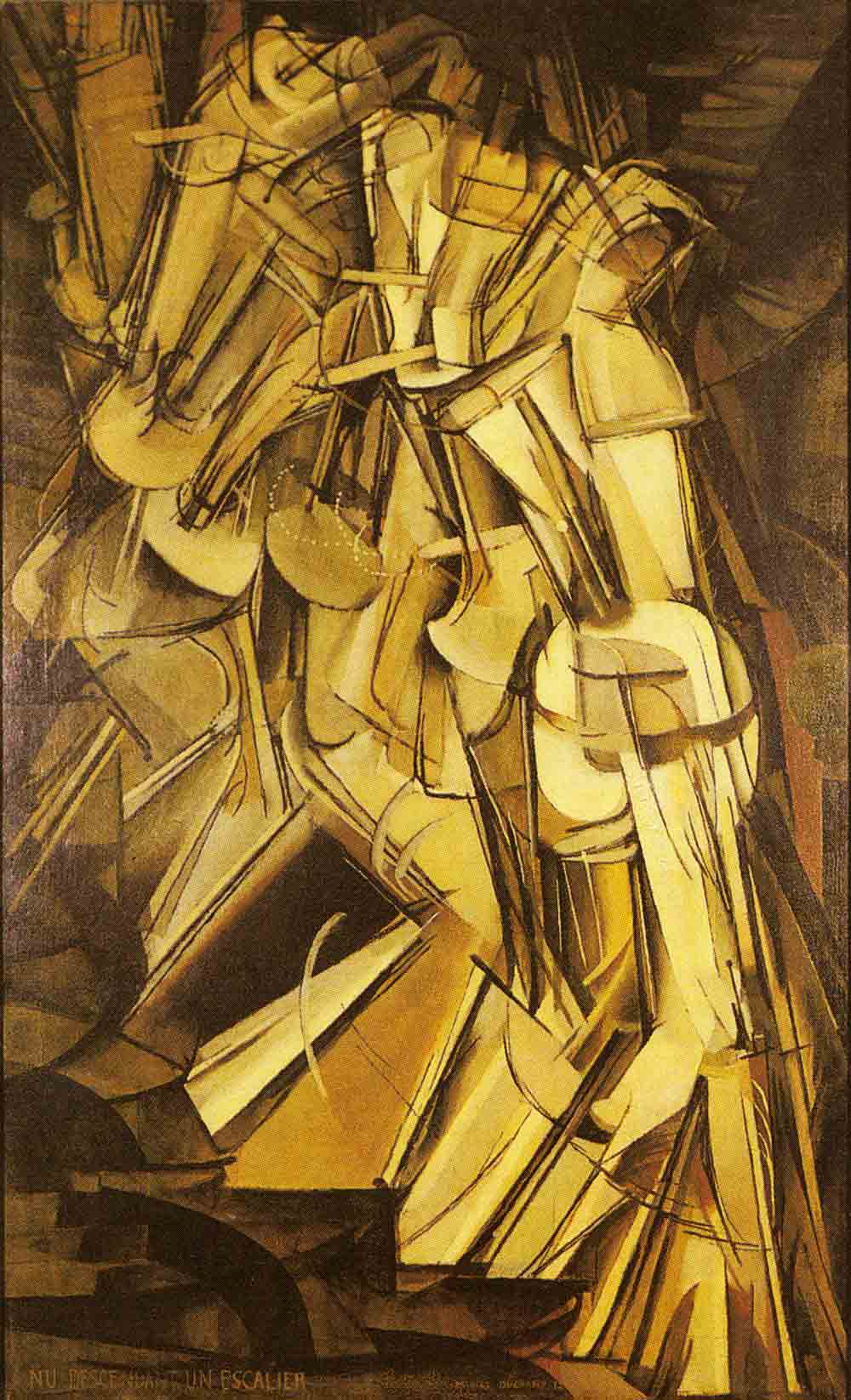 Above is my favorite painting by Marcel Duchamp, Nude Descending a Staircase No. 2.
Conceptually, it's simple. But describe it out loud. Preferably, do it to a person across the table, and watch their eyes shift nervously as you talk about the gold/brown/flesh colors, angular line technique, incongruent staircases, overlapping legs and torso, lack of heads, and weird inside-out light. Suddenly, the difference between telling and showing is stark.
Describing Abstractions
Out of context, the words make no sense. Trying to describe abstractions is often a circular, frustrating activity because no matter how articulate your delivery, the mind's eye of your audience is trying to formulate a picture of what you are saying.
Humans are painfully reliant on vision to understand ideas. It is our prime mechanism for rationalization. ("Seeing is believing.")
This is our challenge when describing content strategy to a client. We're using words to describe words. We're breathlessly elucidating how key messages woven into campaign landing pages reinforce the tiered brand architecture developed to establish a hierarchical path to introductory- and deeper-funnel stage content and how this all addresses the lack of customer-centric messaging discovered during the audit. Most likely, you're gesturing wildly at this point, drawing boxes and lines in the air and maybe making airplane noises.
Some clients will understand this. If they're educated in writing, or marketing, or just the value of consistency and clarity, they'll try to follow along. If they're nice, they'll nod. But they still don't see it.
Diagram Content Ideas
To get humans to truly buy into an idea, show them the idea.
This does not have to be complex. In fact, simpler is almost exclusively better. Boxes and lines, some triangles and a circle, a smattering of color, a pictogram or two; impressionistic versus high-resolution. Think water lilies, not garden of earthly delights.
The point is to illustrate a content concept, not paint a picture that needs to be described. Supportive graphics, not infographics.
Some examples from my last year: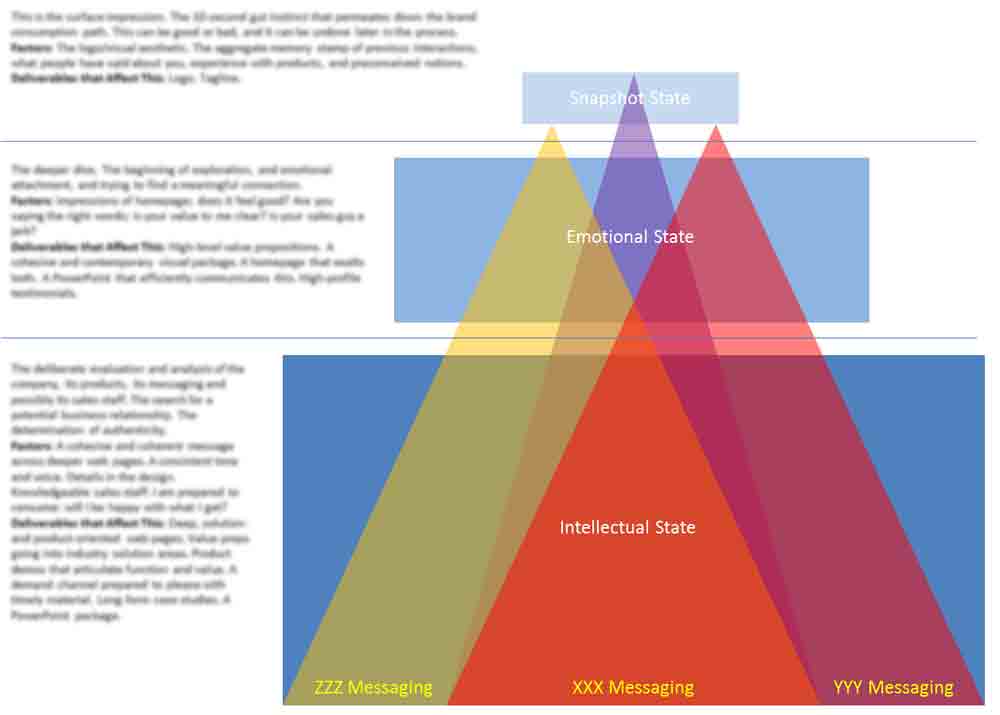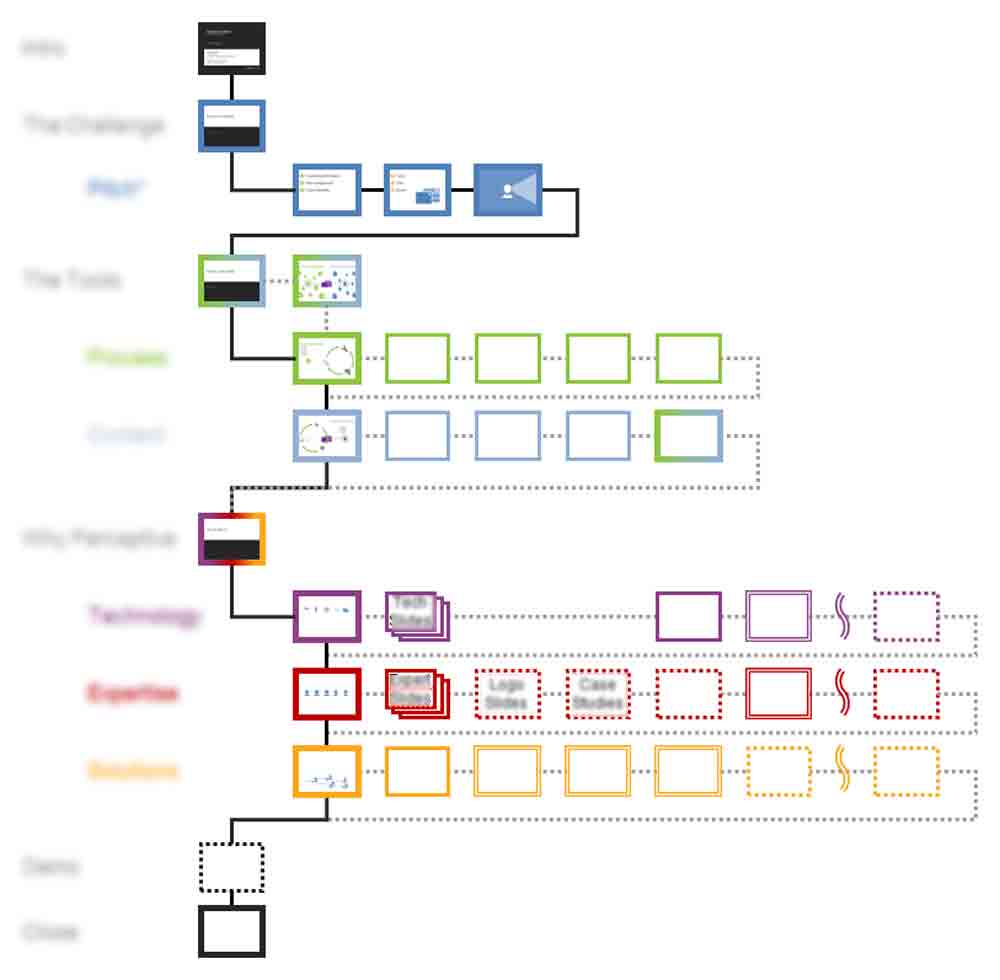 The medium doesn't much matter, as long as you're rehearsed. Whiteboards can be powerful, but PowerPoint is just fine. If you are savvy in the ways of Adobe, Illustrator can offer more precise layout tools. Whatever.
The goal is to complement and enhance. If faces around the conference table don't light up like Christmas decorations, you missed.
Unintended Side Effects
Here's the bonus part. As you sketch your content concepts, clarity will come to the very idea itself. Because you're now trying to package the ideas into different mediums, you're forced to examine little angles, nooks, arguments and assumptions that might have been glossed over by simply talking. Ideally, this visual take provides an internalized first-pass vetting.
When you're done, your strategy should be crisper. Clarity, brevity and sincerity is what we're after, which is why sketching all of your important content strategy concepts — whether you intend on sharing the sketch or not — can become invaluable to the process.
But if they can be shared, do so. When communicating your idea, everything in your arsenal should be brought to bear.